Piccotts End has a cast of colourful characters and interesting buildings, both past and present.
The Marchmont Arms, once the home of Lord Marchmont, has been transformed into a modern, stylish, gastro-pub. Built in the 18th Century by Lord Marchmont, the building was a private residence for over two centuries before being converted.
The Boars Head ended a century as the village pub in 2010 and is now a private residence marked by a blue plaque and an eponymous bus stop.
The legal profession is well represented in the village. At the top end resides the eminent QC Andrew Twigger while among our most recent arrivals are Sam and Andy Ramsden, Sam a barrister and Andy a solicitor.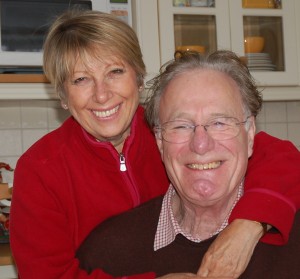 The village also has strong political connections, most recently with Lord Corbett of Castlevale, the former Labour MP Robin Corbett who lived in Piccotts End from 1966 until his death in 2012. His wife Lady Val Corbett is one of the village's longest standing residents.
Piccotts End also boasts a resident with an OBE. Dr Debbie Smith was awarded the honour in 2010 for work in fire safety and is Director of fire sciences at BRE Global.
Music has long been a feature of village events and we are lucky to have Jane McClelland conducting recitals from her piano accompanied by her soloist husband Simon. The village is also proud to have producer and composer Paul Borg in its midst. Paul has worked in the recording industry for over three decades for artists such as KLF, Rebel MC, Was Not Was, Busted and Sugababes. His work has featured in video games, Hollywood movies and TV / radio advertising throughout the world.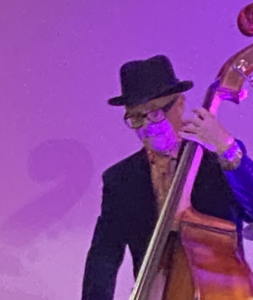 Next to Paul lives another outstanding musician, Kelvin Cantlon. Kelvin is a founder-member of the Budapest Cafe Orchestra in which he plays double bass. The BCO travel the world with their infectious brand of Balkans-influenced music.
If you have a sick animal Piccotts End House is the place to go. It's the home of our resident vet Anthony White and his wife Anna and family.
Piccotts End is home to several leading names in the media. Among them is Radio 3 presenter Penny Gore. After seven years of having to be up before dawn for the journey to Broadcasting House and her early morning programme of classical music, Penny is now enjoying a lie-in. From April 2007 she has been presenting The Afternoon Concert – a move which has not been without some controversy. Some of her male fans have complained that they miss her velvet voice early in the morning – 'so much more soothing than all that shouting on Radio 4' said one!
Joyce Hopkirk used to enjoy the limelight as the founding editor of the UK edition of Cosmopolitan. For anyone who has seen The Devil Wears Prada, about a tyrannical magazine editor of the Cosmo variety, Joyce bears no resemblance! These days she enjoys the peace and quiet of Piccotts End.
Towards the top of the village you'll find aspiring thespian Katie Ratcliffe. Between being a busy mum Katie can often be seen treading the boards of local theatres like the Boxmoor and Watford Playhouses.