Villagers invited to chip in to speed up broadband
March 18, 2021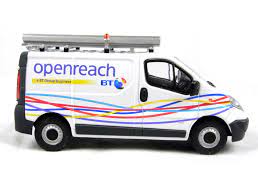 Fed up with snail-slow broadband speeds, a village resident is leading a campaign to crowd fund a high speed fibre connection. Riverbank IT expert John McDermott has been working with BT's Open Reach, the service provider, to cost up the scheme.
He says: 'With so many more people working from home as a result of the pandemic having a good broadband speed is essential.
'Installing fibre would cost about £225,000 but with government subsidies the figure comes down to about £22,000 or £165 per household.'
He has been canvassing local opinion and with several households already in favour there is optimism the money can be raised. The alternative is to wait at least a year before BT roll out their commitment to bring high speed fibre connections to all villages.
if you would like more information please email John directly – john.mcdermott@outlook.com