Jubilee Street Party & development threats dominate AGM
April 23, 2022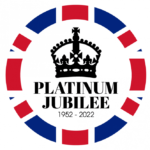 A street party to celebrate the Queen's Platinum Jubilee will be held in the village on Saturday June 4th. Residents gave the thumbs up to the event at last week's AGM.
The other main topic concerned the Fairfax development plan on the other side of the Leighton Buzzard road. Opposition is being co-ordinated by Holly Cross of Piccotts End Farm. Holly outlined the current situation and you can read further details of how to support her campaign below.
There was also support for a village noticeboard, which will be costed and reported back on in the coming months.
The AGM also saw the appointment of a new committee. Attendees gave a warm welcome to village newcomer Simon Lillystone, of 140, who offered to take over the chairman's role. He was voted in unanimously, along with Margaret Stanier as secretary and Harriet Twigger as treasurer. Thanks for their invaluable service were given to Michael Nidd and Susie Hust, our outgoing secretary and treasurer.
After the success of last year's social events, it was decided to start this year's with a coffee morning at the Marchmont Arms on Sunday May 8th. Details will be circulated shortly, along with those for the Jubilee Street Party.
There will also be a Harvest Festival event in October followed by the annual fireworks party on November 12th.
Fighting Fairfax
A working party has been formed to oppose the Fairfax development. Holly and her team are actively engaging with expert members of the community, local politicians and other key stakeholders.
'We are doing all we can to fight this development,' she told the AGM, 'and will keep everyone posted. We have set up this Facebook group
https://www.facebook.com/groups/1336566436766681/
'At present we are still exploring the key points of objection and are working on raising campaign awareness.
'We are aware that the application is currently in the process of being amended which may lead to a new consultation process.
'At some point in the near future the petition will be presented to the council's planning committee, before their decision making meeting, which is now anticipated to take place in either May or June.
'We need your help:
– To keep raising awareness about the proposed development and the campaign.
– To encourage people to comment on the planning portal, which is still open for comments. https://planning.dacorum.gov.uk/publicaccess/applicationDetails.do?activeTab=summary&keyVal=R3FNDZFO02200
'Or email objections to planning@dbc.
– To sign and continue to share the petition with family and friends. https://www.change.org/p/stop-building-on-our-green-spaces-land-west-of-leighton-buzzard-rd-nth-of-galley-hill
– To email our local councillor julie.banks@dacorum.gov.uk and Mike Penning, MP mike@penning4hemel.com making them aware of your objections.
– To bring to our attention any key points that may help with the campaign.'
Please contact Holly if you need any help or advice – you can email her at hollystimpson@gmail.com